5 Ways Digital Transformation benefits businesses
---
Digital Transformation is no longer a thing of the future or a buzzword, it is essential for every organization that plans to grow and stay relevant in near future. Business leaders agree with the fact that Digital Transformation is vital to their business growth and to beat the competition.
In simple terms Digital Transformation is about Improving current processes by removing repetitive manual steps, defining new automated operational processes, and leveraging technology advances using AI/ML. It represents a cultural shift to a more agile and intelligent way of doing business, powered by technology.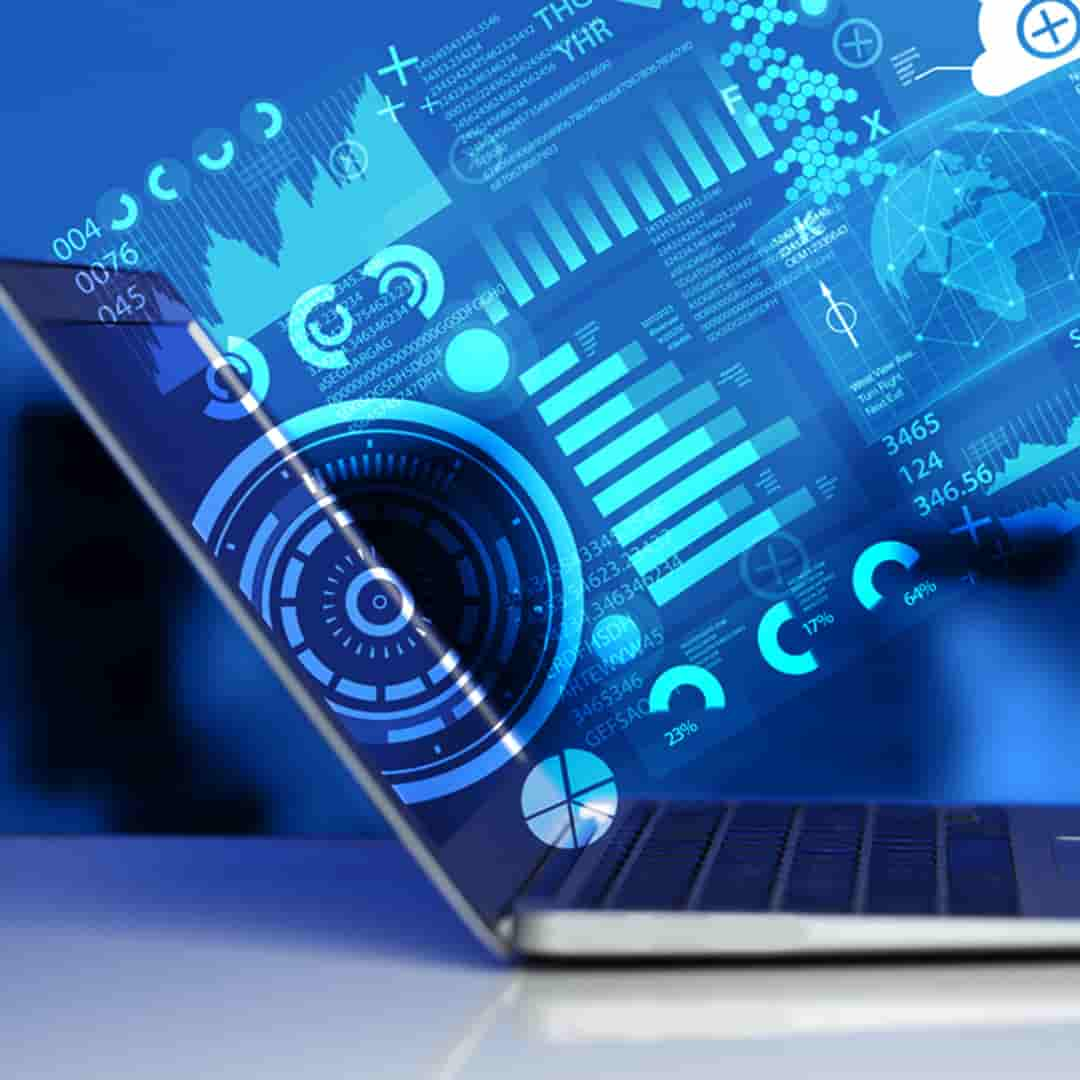 Here we are highlighting 5 Ways Digital Transformation benefits businesses: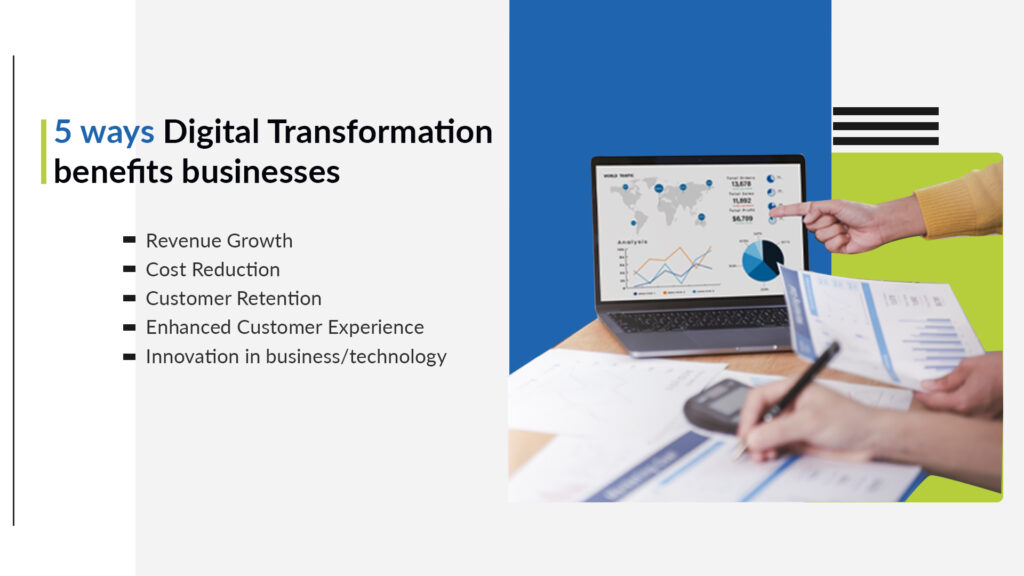 1. Revenue Growth
As per a recent SAP survey, leaders expect 23% higher revenue growth in the next two years for organizations that have adopted the culture of Digital Transformation.
Digital Transformation has enabled organizations to deliver more value to their existing and future customers without increasing the workforce and increased revenue. Efficient automated processes, better decision making.
Increased agility results of Digital Transformation are recipes for growth.
2. Cost Reduction
One aspect of Digital Transformation is to automate repetitive manual business processes. It reduces the cost being spent on technology debt, legacy software, and systems. With the help of automation tools, AI/ ML/NLP, integrated systems, and processes organizations can save more than 20% in cost. According to SAP Digital Transformation and Executives study, 80% of leaders say the transformation has reduced cost, enabled them to run efficiently, and given them extra cash to invest for the future.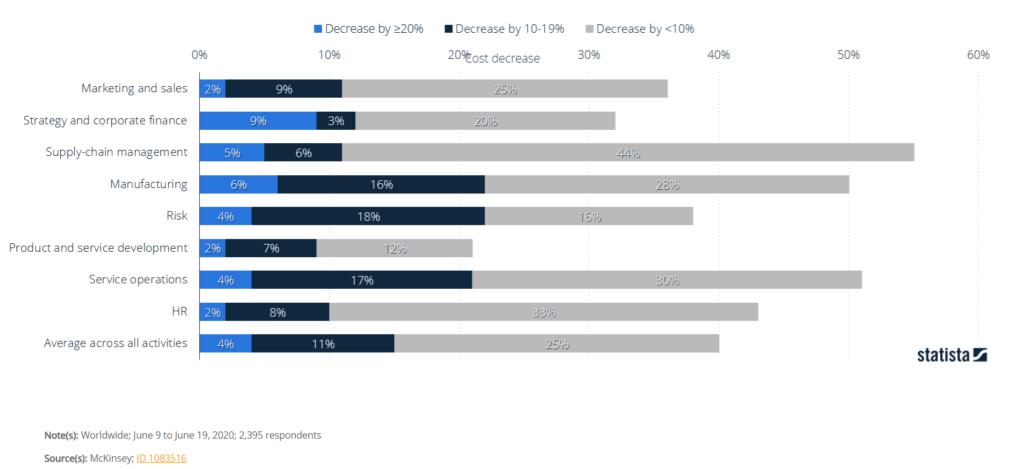 Cost decreases from adopting Digital Transformation in global companies 2019, by function.
3. Customer Retention
Better technology stack enables an organization with capabilities that can help in acquiring, retaining, and making customers' buying decisions easier.  Same time reducing marketing and advertising spend.
Digital tools enable your customers' lives easier and make you look better in front of your competitors.
Businesses that offer an outdated and clunky experience have trouble competing with those who innovate and stay updated with modern technology.
Digital Transformation also helps in improving Customer Experience that is the most important need of today's time.
4. Enhanced Customer Experience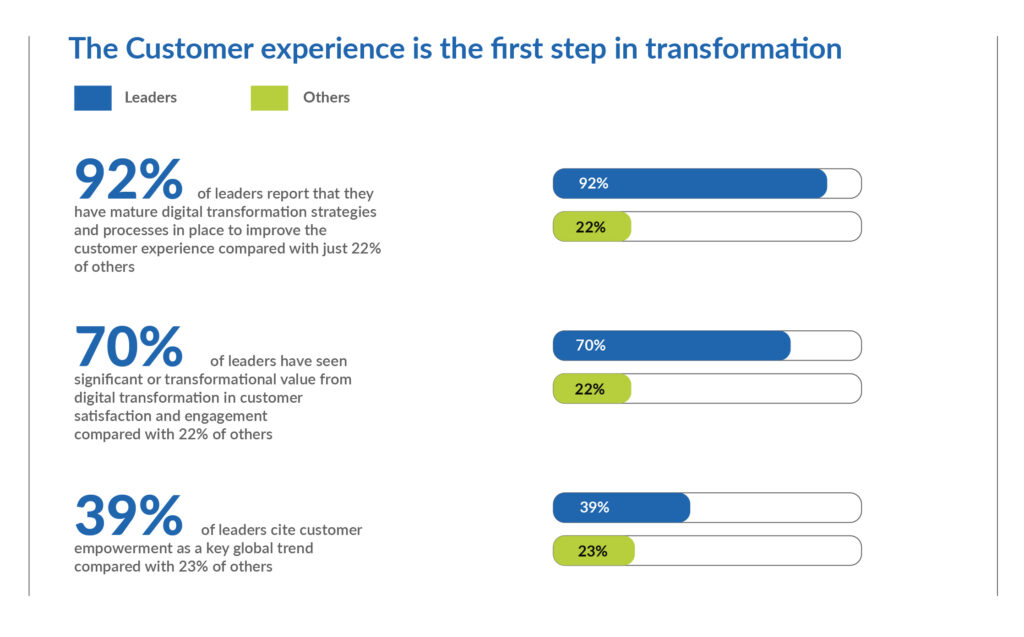 Image source: https://www.sap.com/dmc/exp/4-ways-leaders-set-themselves-apart/index.html
The commitment to DT pays off. In a recent survey, 70% of leaders say that they are already seeing increased customer satisfaction.
One of the major objectives of DT is enhancing the customer experience using technology.
Increased focus on customers' wants and needs, customer service is improved consistently throughout all touchpoints and channels.
As per a Gartner report, more than two-thirds of companies admit they are competing mostly on customer experience.
Customer Experience has become the new battlefront for organization growth.
5. Innovation in business/technology
Digitalization creates opportunities for industries for new product development and service offerings that would have not been possible to create in past. DT allowed to innovate better and find new niches to expand the business.
It is not limited to big players like Amazon and Google, even legacy firms have begun to create new businesses that were beyond their core competencies in past.  AI/ML adoption can help in creating new products and offerings by understanding market needs and customer behavior.