Digital Health is here to tackle wellness and diseases
---
Digital Health is defined by The Healthcare Information and Management Systems Society (HIMSS) as the bridge that transforms healthcare by connecting and empowering people to manage health and wellness, augmented by accessible and supportive provider teams working within flexible, integrated, interoperable, and digitally enabled care environments that strategically leverage digital tools, technologies, and services.
Digital Health comes with the objective of delivering quality healthcare better and faster by using computing platforms, connectivity, application software, and sensors. The unique selling proposition of Digital Healthcare is that it optimizes the system, streamlines the work of HCPs, improves patient outcomes, reduces human error, and reduces the cost of healthcare.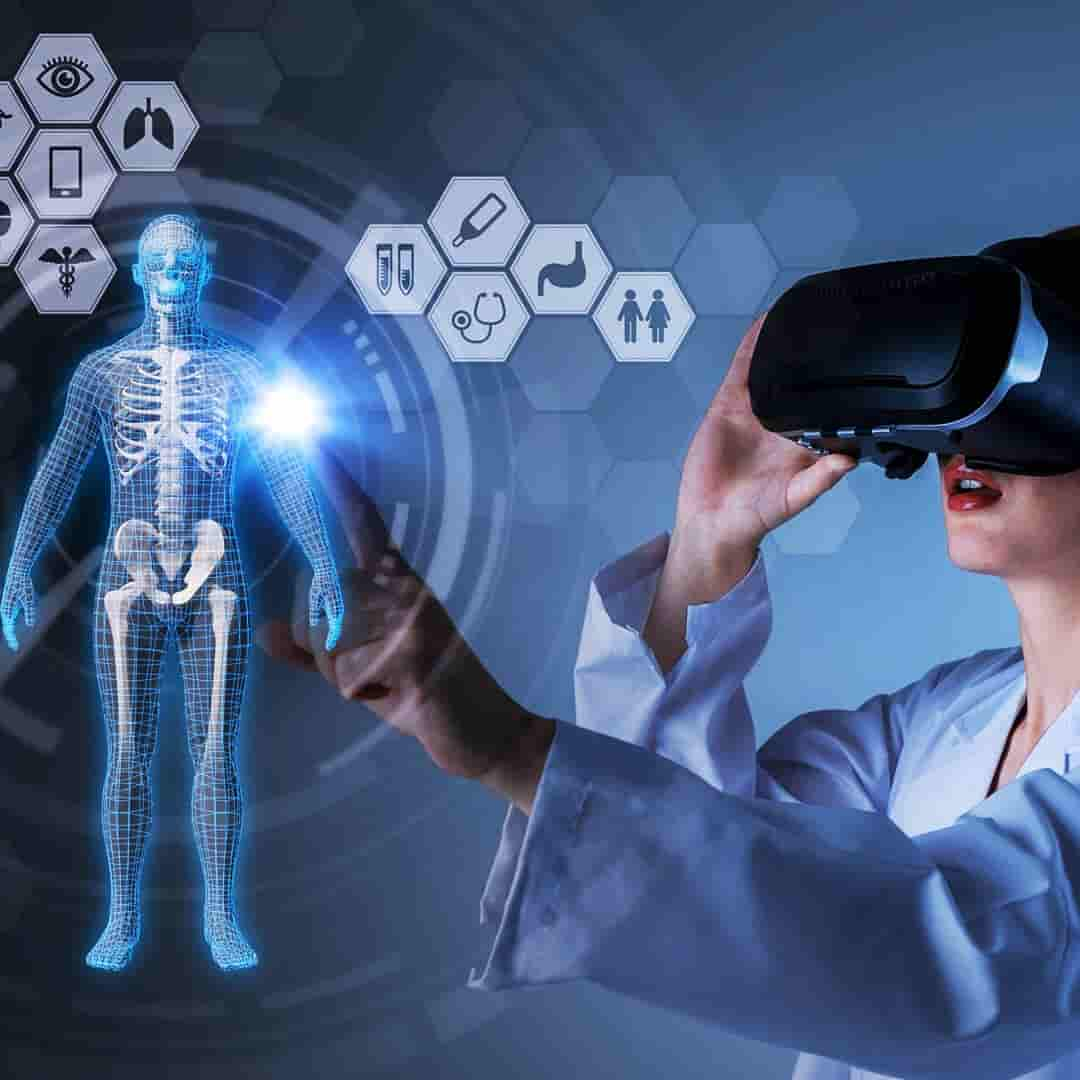 Digital Health broadly includes mobile health (mHealth), health information technology (IT), wearable healthcare tech devices, telehealth & telemedicine, electronic communications, blockchain electronic health records, and personalized medicine.
Nowadays, patients want to be actively involved as the "co-managers" of their health. Among several aspects related to personal health, here are the most common topics many want to know:
The number of calories they burn in a day
The food they should eat to get a healthy living
Their blood sugar level within minutes
The number of footsteps they have walked in a particular day
The recommended exercises to do exercise at home
The amount they spent on health and medicines, compare healthcare insurance plans, and get medication delivered at their doorstep
Receive reminders SMS about their medicine schedule or appointment with the doctor
Laboratory tests at home and reports of the test within 12 hours on their phone
To meet doctors from the comfort of their home
As a result, Digital Health satisfies these patient requests by utilizing technology and software applications designed for use as a medical product, as companion diagnostics, or as a supplement to other medical products (devices, drugs, and biologics). 
Advantages of Digital Health
Digital Health tools have a booming potential to improve the ability to accurately diagnose and treat disease and enhance healthcare delivery for the individual. Digital Health can provide patients with the knowledge and support for almost any age or health condition. The tools used in Digital Health give a holistic view of patient health through data access thus giving patients more control over their health. For example, healthcare providers may use Digital Health to minimize inefficiencies, improve access, lower costs, improve quality, and tailor healthcare programs towards better patient outcomes. Innovations in Digital Health support healthcare professionals to become guides and advisors to patients, thereby helping patients indirectly gain more knowledge and control over their conditions safely and inclusively. Digital Health helps HCPs view and analyze real-time information of the patient's condition, thereby providing quick, high-quality, tailored service.
Digital Health helps patients get medication at their doorstep from the pharmacies. With a mere scan of the prescription through a unique customer ID, patients can request medicines from the nearest pharmacy. Thus, Digital Health provides an opportunity to improve safety, quality, and efficiency in the delivery of patient care and assist hospital pharmacists prevent medication errors and improve interface management of patient care. To summarize, the advantage of Digital Health includes:
Digital Health integrates clinical information and knowledge management tools to deliver systematic and high-quality care.
Digital Health helps deliver more proactive, coordinated & targeted care, reduce healthcare costs, and improve patient outcomes.
Digital Health tools enhance patient engagement, strengthen the relationship between patient and care provider, and improve resource management.
Digital Health in the Management of Chronic illnesses
Diabetes is a chronic disorder and is one of the most common diseases found globally. However, delay in diagnosis and lack of proper management can lead to adverse health outcomes like cardiovascular disease, renal dysfunction, neuropathy, diabetic retinopathy, foot ulcers or infections, and even tinnitus. Innovation in Digital Health solutions have been involved in designing support tools for diabetes patients. These Digital Health or eHealth tools help diabetes patients manage their diabetes on their own and reduce the workload on Health professionals. Patients can use various digital systems, like wearables and mobile apps, to record and track their diets, medications, carbohydrate intake, physical activity, simple blood glucose, blood pressure, and weight measurements.
Every year, cardiovascular diseases account for the death of around 17.5 million people (about the population of New York) around the world. Innovation and effective implementation of Digital Health solutions can create possibilities towards improved management, prevention, and treatment of CVD. Numerous Mobile Apps and Wearables are available for the management of CVD as well.
The table below shows the healthcare mobile applications and wearable technologies as a part of Digital Health that is being used for chronic diseases.
Healthcare Condition 
Examples of Healthcare apps available over smartphones towards the management of the disease/health condition
Examples of Wearable Technologies 
Cancer 

Oleena by Voluntis
Breast Cancer Diagnosis Guide by Braestcancer.org
Cancer Coach by Breastcancer.org, Fight Colorectal Cancer, and Genomic Health, Inc.
CaringBridge
chemoWave
Pocket Cancer Care App

Wearable Health Trackers
Wearable devices used in Oncology clinical trials.

Mental Health 

Moodkit
Talkspace
Headspace
Better Stop Suicide
Happify

Abilify MyCite by Otsuka America Pharmaceutical and Proteus Digital Health
TouchPoints by Amy Serin.PhD

Excessive Alcoholism 

Sober Grid
Twenty-Four Hours a Day
Sobriety Counter
Nomo
AlcoDroid Alcohol Tracker
I Am Sober
Happify
Coach.me

Wearable breathalyzer
Mobile alcohol specific and physical activity biosensors
Emotional Focused Biosensors

Smoking 

Smoke Free
Quit Tracker
Easy Quit
Quit Genius
My Quit Buddy
Flamy
Stop Smoking
Smoking Log-StopSmoking

Wearable technologies for quitting smoking are still under research. Some of the examples of the devices that are available as research prototype are:

CigFree (App + Smartband)
SmokeBeat (App + smartwatch)
Smokesense Smart watch
Conclusion
The world has seen a tremendous rise in the demand for Digital Healthcare after COVID-19. Although people have been using smartphones for a long time, the lockdown implemented in many countries to stop COVID transmission escalated the need to access healthcare through smartphones. Starting from fixing an appointment with a doctor, followed by laboratory tests, analyzing reports & diagnoses, getting medicine at the doorstep, and follow-up visits, patients are demanding everything to be online. People want to be in touch with their healthcare providers 24/7. They want to use medical devices to guide them, to take care of their health and manage their preexisting health conditions. Digital Healthcare is a revolutionary idea, and it will change the medical science landscape to a substantial extent in a matter of a couple of years. Large-scale Digital Healthcare project plans can be created with the help of computer algorithms and data science to make the entire globe technologically advanced and healthy.